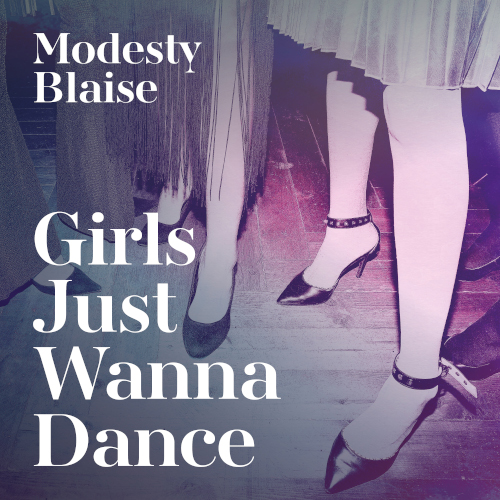 Artist:

Modesty Blaise


Single

: "Girls Just Wanna Dance" (Streaming / Download / Video)

released February 5, 2021
Label: From Lo-Fi To Disco! (lo-fi 022)
distributed by Broken Silence


written by

Jonny Collins

February 2021: Modesty Blaise release their 10th single 'Girls Just Wanna Dance'

on

February 5, 2021

.




Single info "

Girls Just Wanna Dance

"
Whatever happened to that Modesty Blaise? The purveyors of fine pop music, the people behind Carol Mountain and it's award-winning album Melancholia? Oh yeah, I remember them, massive great pop songs with everything in them, I think they all died in a freak disco accident.

Well I've got a surprise for you. They released an acclaimed single last year, Natalie Vendredi - you must have heard it, and they're back with another one and an album. Does it have that Wall of Sound thing where they throw in everything but the kitchen sink? I love that. Better than that, not only is the entire kitchen in there, they've broken into next door's house, ripped their sink out and put that in too. You're going to love it even more. Girls Just Wanna Dance, longtime live favourite singalong, more Music Hall than Dance Hall. You can bounce around your own kitchen to it and rip your own sink out just for fun.

Monte for the race?


Notes for editors: Modesty Blaise are from Bristol, UK and have been around in various guises since the late 1990s. This single is from the forthcoming album The Modesty Blaise (to be releaed March 26, 2021). Modesty Blaise are available for press/radio interviews and sessions.

Reviews single 'Girls Just Wanna Dance'

"Modesty Blaise makes for cheeky pop perfection... Fantabulous dance-pop, Modesty Blaise will remind you that Brits are the king of wit and groovy retro-laced musical wanderings, not far from the mark set by Pulp back in the 90s" The Big Takeover Magazin,

February 2, 2021



"This will lure you in, the same way that Roger Moore's The Saint and Emma Peel and John Steed's The Avengers did... This is the new Pulp - but with steller retro flair that, both sound and fashion-wise, runs deeper than Jarvis Cocker's own wardrobe" Amplify Music Mag,

February 2, 2021



"'Girls Just Wanna Dance' gives the long-suffering fans exactly what they want. What, then, might that be? Blaring horns, catchy melodies, cleverly written lyrics, and a whole lot of charm." The Recoup website - Song of the day! February 4, 2021

"This song is catchy. And I mean catchy in a stuck in your head fashion. This is a good thing, trust me. Partly because Modesty Blaise will put a smile on your face. And the story-tell factor of the video adds punch to the punchline and puts some stammer in your step." Jammerzine, February 6, 2021

"...it sounds like they have a very large band playing on the single with a cool string section and some great keyboards as they tell us that Girls Just Wanna dance and the best way top make friends with said girls is to dance with them. Who could argue with them when a single is as catchy as this one undoubtedly is!" www.whisperinandhollerin.com, February 2021


Videos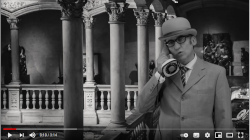 Modesty Blaise - Girls Just Wanna Dance

Plus another fabulous video from the forthcoming album:

Modesty Blaise - Come Lie Beside Me

Photo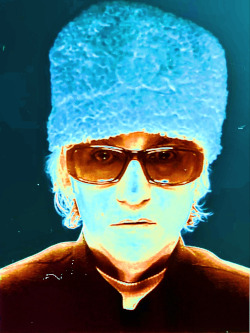 Modesty Blaise, January 2021
download full size photo
(0,3 MB / 1080 x 1440 px)
Photo Modesty Blaise




https://modestyblaise.net/




www.facebook.com/themodestyblaise/




https://twitter.com/modestyblaiseuk




www.instagram.com/modestyblaiseuk





November 2019:
Welcome Modesty Blaise! Their new single 'Natalie Vendredi' released by From Lo-Fi to Disco! November 22nd 2019!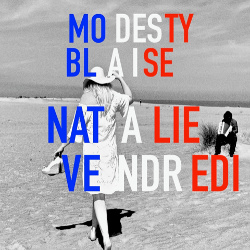 Band:

Modesty Blaise


Single

: "Natalie Vendredi" (Streaming / Download / Video)
released November 22, 2019 Label: From Lo-Fi To Disco! (lo-fi 017)
distributed by Broken Silence



Natalie Vendredi

by

Modesty Blaise

doesn't sound like anything else you've heard this century - or ever. Inspired by the mad dash some British people are making pre-Brexit, Natalie Vendredi is about courting a French girl in order to get a European passport. Songwriter Jonny Collins

"I heard of a friend of a friend who spent the summer in Spain actively looking for a girlfriend. However, mostly this song is because there are plenty of Natalie songs but, as far as I know, not a single one has rhymed Natalie with Philately which I considered a gross dereliction of duty."



The single is typically Modesty Blaise; 3-minute (exactly) orchestral pop, laden with strings

"I wanted to use real strings in the way that many people use sampled strings - so the violins play chords all the way through"

(Collins) and with a great nouvelle vague video shot in France to accompany.
There you have it, a song about a French girl that came into being because of the need to make an arcane rhyme, that sums up Modesty Blaise.

Info "Natalie Vendredi"
Info Single - english -
"Natalie Vendredi"
(pdf)
Info Single - german -
"Natalie Vendredi"
(pdf)
Info Single - french -
"Natalie Vendredi"
(pdf)
Info Single - russian -
"Natalie Vendredi"
(pdf)
Info Single - spanish -
"Natalie Vendredi"
(pdf)
Video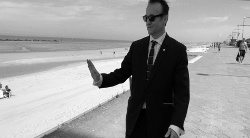 Video: Modesty Blaise - Natalie Vendredi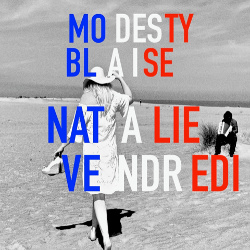 Download: Single cover, 3000x3000 px (jpg)